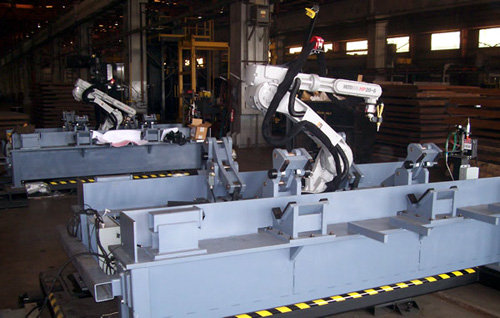 One of the fastest growing areas in automation is the use of robotics to increase efficiency and in many cases perform delicate, repetitive tasks that are simply too precise for human hands. Our team has experience from conceiting through total development and implementation, to create a solution that works, yet is also scalable and adaptable for the future.
Our smallest robots use optical and non-contact sensors to ensure precise positioning. Larger machines may use a variety of sensors, controllers and custom programming to allow single action, repetitive instructions, or more complex selections so that the robotic tool can be used in multiple scenarios.
IAS Corp also provides maintenance, refurbishing, updates and repairs to robot systems, and overhauls to convert an existing robot to new uses as company needs change. Whether you need a new, custom robot designed and built for your operations, or an update to an existing system, IAS Corp can help. Contact us today for more information about our robotics capabilities and to speak with a project manager about your need. You can reach us toll free at 800-916-4272.