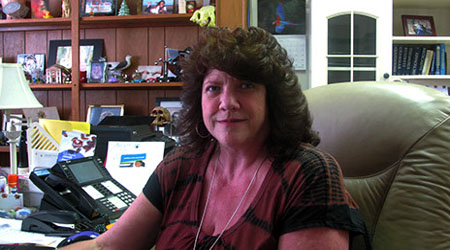 A certified woman-owned manufacturing and automation solution provider, IAS Corp. builds custom machines, integrates custom controls, automates repetitive processes, and transforms old, outdated equipment into reliable, easy to operate, state of the art machines.About IAS Corp in Hampton and Houston.
In 1992 Owner Kathy Burton and Vice President Operations Preston Burton started IAS out of a small rented office space in Newport News, VA. Since then we have built a reputation for accomplishing the impossible. "There is always a way." Today IAS Corp. operates out of a 15,000 square foot facility in the NASA/Langley Research and Development Park in Hampton, VA and fully equipped machine shops in Chester, Virginia, and Houston and Humble, Texas. We have built custom machines, automation systems, and quality control equipment that continue to be in use world-wide.
To contact us, please call 1-800-916-IASC or email us at This email address is being protected from spambots. You need JavaScript enabled to view it..
Our capabilities continually prove to increase production, reduce waste, improve efficiencies, reduce injuries, and save time and money for our clients. We offer services that offer you a return on your investment (ROI) time and time again. A few areas of special expertise include:
Whether you have a small part that needs viability testing or an entire facility you need to operate more efficiently… IAS Corp. works for you.
SI Direct
We are members of the Automation Direct SI Direct Integrators Program.

Build My Product
For 15 years, IAS Corp. was fielding requests for smaller, more limited run manufacturing projects we were not set up to handle. In November 2007, we formed Build My Product, and now our background in designing, building, and manufacturing automation lines, quality assurance equipment, production machinery, and support electronics is helping weekend inventors and part time engineers design products while keeping end manufacturing volumes in perspective. Build My Product helps solve pre-production issues before costing tons of money, and provides everything needed to turn a great idea into reality - all located under one roof!