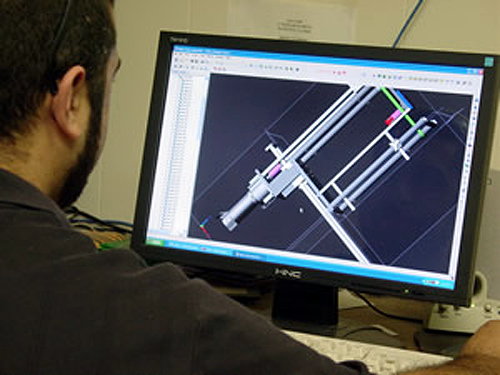 At IAS Corp we work with a variety of different energy companies, helping them further the development of alternative and renewable fuel sources. Our engineers build custom equipment that supports the research, production, and distribution of many different sources of energy, including non-conventional feed-based fuels and more traditional sources.
We get excited about the challenges involved with taking care of our planet's resources, and are proud to work with others on the cutting edge and pioneering the way to renewable sources of energy.
In Texas we have designed, built, and continue to maintain custom built machines responsible for the production of massive wind turbines being use around the world.
We work with companies on the development of bio-diesel and other non-conventional feed-based fuels.
We have provided custom created test equipment and research tools that aide in the development of more eco-friendly uses of oil and petroleum based fuels.
In West Virginia we work with industries that both mine and handle coal, and are working with them to provide resources that help with the discovery of cleaner coal technologies.
At nuclear power plants and aboard nuclear powered aircraft carriers, we have provided technologies and systems that are creating greater efficiencies and safer work environments.
Contact us for a review of your current needs. Even when others say it can't be done, trust IAS Corp to help you make it work.