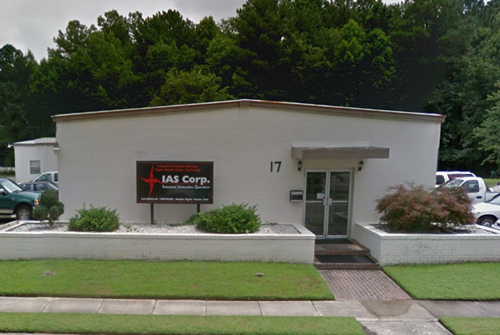 IAS Corp works differently than other like-sized development companies with similar capabilities. A few things that set us apart include:
IAS Corp. is a certified woman owned small business, which means you have a resource that not only offers superior engineering and development services – you have a company that complies with programs that require utilization and tracking of woman-owned businesses.


We are staffed in a manner that offers our clients flexibility and an easy to navigate decision making process. Your key people meet directly with the engineers and technicians building your project; so there are no department layers to hang up critical decisions.


IAS Corp. is structured to offer the specific services you need and when you need them most. Whether you simply need to test the viability of a part on your line, or need customized automated controls and machinery that will add more efficiency to your entire operation – we have the staff and the resources to get the job done right.


IAS Corp. has the facilities and the expertise to test, design, construct, inspect, retrofit and maintain automation systems, large & custom machines, quality control equipment both old and new. Even if you don't have the schematics, our technicians have the expertise to figure it out – and get your machines running again.


Custom machines and automation systems built by IAS Corp. do not necessarily belong to IAS Corp. They belong to our customers. Offering "brand label machines" means your systems are proprietary and can help your company gain market share over your competition.
So, where do we start?
Project Management
We apply a consistent project management methodology to all our projects, regardless of size or scope. This lets us capitalize on our extensive experience and ensure every detail is addressed throughout a project.
If you're interested in having IAS Corp assist in managing your project you may be interested in our Development Group Services.
Because every need is different, and every project environment is unique – it is impossible to apply a predetermined process to your problem. However, one call to IAS Corp. will help you quickly determine a course of action that could get you going on a solution for your problem. A few things we'll need to know:
1. Describe in detail your problem or challenge – do you need your operation to:
Reduce waste?
Increase productivity?
Maintain quality?
Manage repetitive tasks?
Improve efficiency?
Reduce injury?
2. What is the scope of your project? Are you considering a brand new custom solution, or will a retrofit of existing machinery do what you need?
3. Consider whether or not you'll need to incur downtime, and if timing needs to be a part of the decision.
4. Budget. Though we'll be come back to you with a specific proposal that outlines the potential costs associated with the project, it is helpful to know up front your expectations and the financial significance of it. In many cases working with IAS Corp. leads to cost savings. For example, we have the capability to produce 3-D functional prototypes that will help you see how your solution could work, before going through the full expense of building it.
Of course the best way to find out if we're the right solution is to contact us today.